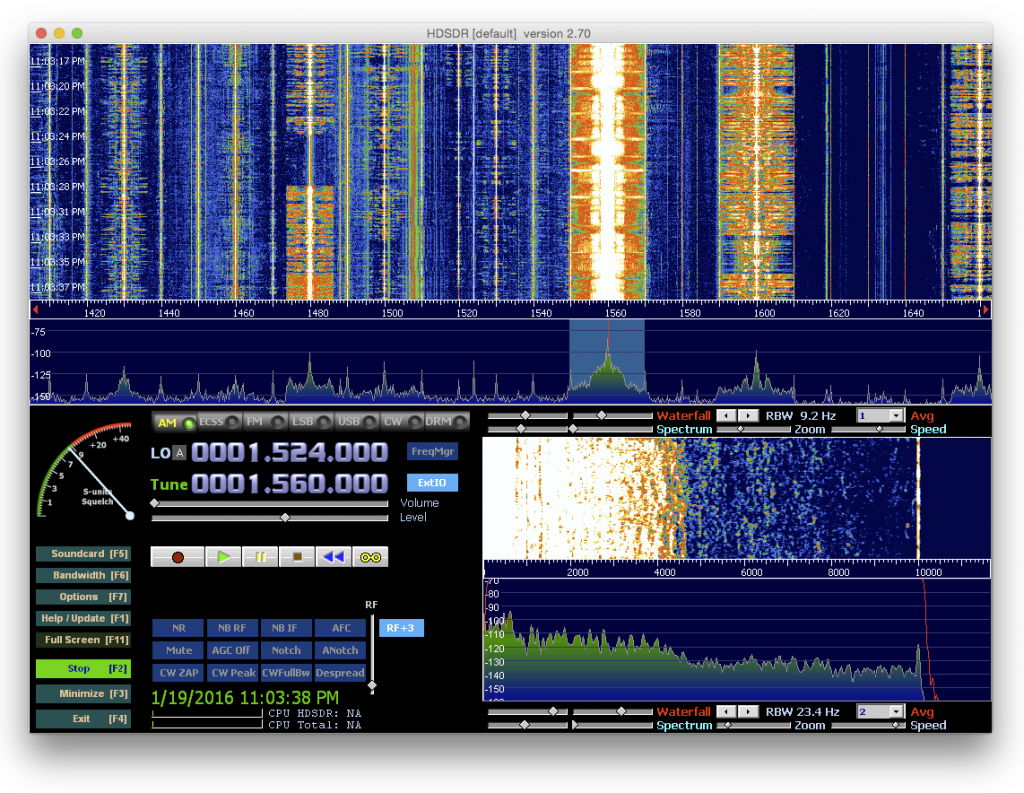 Hello,
Today I updated my HDSDR OSX bundle to include support for SDRplay.
Nothing much has changed… If you want to enjoy SDRplay + HDSDR on OSX, all you need to do is the following:
Install the SDRplay drivers (available here)
Download my bundle
Copy 'HDSR OSX' and 'rtl_tcp SDRplay' on you hard drive
Run the 'rtl_tcp SDRplay' server
Run 'HDSDR OSX'
As you can see, the bundle still includes the original RTL2832U rtl_tcp server. According to the hardware at your disposal, you can use either use one or the other as their functionalities are practically identical.
The SDRplay support was made possible by the hard work of Tony Hoyle so if you want to thank anybody, please thank him.
Enjoy!